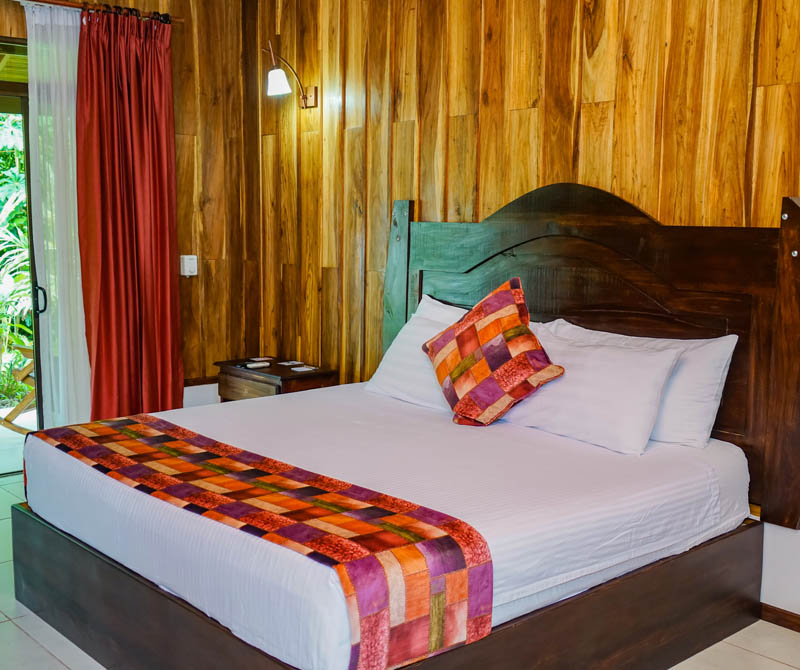 Arenal History Inn is a small and cozy hotel
located in La Fortuna de San Carlos, just two
kilometers west from downtown, towards the
Arenal Volcano. It has 10 beautiful wood cabanas
that tells us the story of La Fortuna.
Being in La Fortuna surrounded of nature while
watching the spectacular view of the Arenal
Volcano is something we understand, our
property is surrounded by beautiful gardens
and green areas for the enjoyment of the whole
family.
Our hotel is located very close to major
attractions and activities, such Hot Springs,
restaurants, supermarkets, tours and town.